Stackhouse Gin and Real Ale Bar welcomes Atlantic Heat's Oniris heaters
Stackhouse Bar Bridlington offers a delicious range of craft beer, ale and gin among its beverages. The intimate atmosphere of the place allows visitors to relax after a hard-working day. The micro pub is on the former premises of one of the best-known local bakeries, Higginsons, and has been tastefully refurbished. As part of the refurbishment, a heating solution was needed. The property owners reviewed their options for their heating, covering from, gas boiler, air conditioning and electric heating. Due to the size of the property, and the needs of the business requirements of flexibility, electric heating was the obvious option.
Matt Davies, Bar Manager, said: "Electric heating fit perfectly with the brief. It was cost effective, and the heaters are really slim, meaning you can hardly tell they are even there."
Atlantic Heat's Oniris was the chosen product for this installation, its sleek and stylish design provided a contrast to the bars industrial and retro theme while also delivering the flexibility needed.
For this installation, controllability was an essential part for Stackhouse. The property required a product that has the ability to be controlled within the bar and remotely. Oniris presented the perfect solution for this, as it could be controlled from an iPad. This benefit allowed the heating to be altered based on the number of customers in certain areas, for example, if there were just a few customers at the bar the heating can be adjusted to reflect that. Not only will this lower the energy bills for the business, but also provides better energy efficiency overall.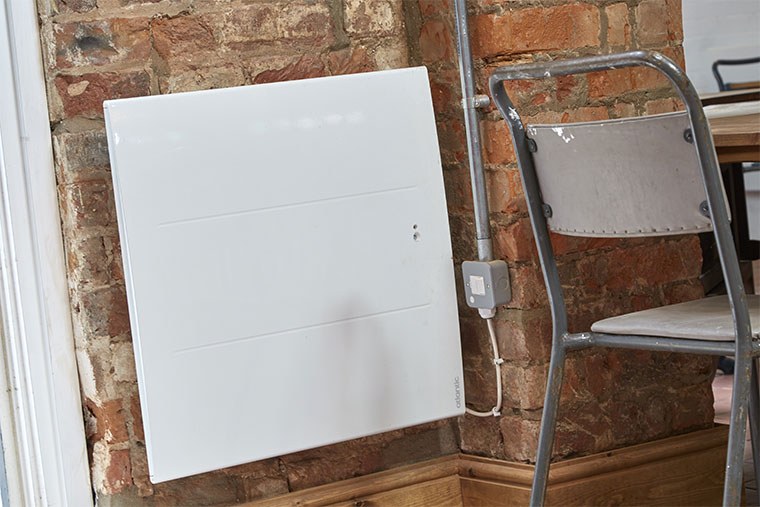 Matt Davies said: "We would definitely recommend Atlantic Heat and would suggest others to think outside the box when it comes to electric heating. Electric heating wasn't our first thought as we hadn't seen it in other situations like ours, but it turns out electric heating was Stackhouse Gin the best fit for us by a mile."

Find your perfect match by using our Product Selector here: https://www.atlanticheat.co.uk/product-selector